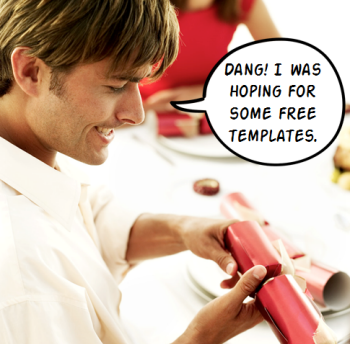 I received quite a few emails last week about the iPad-inspired template in the post on how to get rid of bullet points. Here's a link to one I did in for a previous post. I updated the template to give it a different look.
Free E-Learning Template
I opted for a flat design with larger boxes to replace the bullet points. They'll work better on a touch device. For the demo I used the icons made available by the designers at Icons8.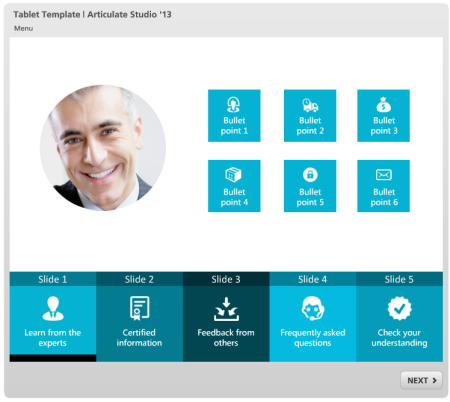 In addition to the free template above, the community team shared a number of free resources this past week.
Get Your Subject Matter Experts to Create Quiz Questions
I like to get my subject matter experts (SME) to do as much of the course development as I can. The one thing I find cumbersome is copying and pasting quiz questions. Fortunately in Articulate Quizmaker '13 you can import quiz questions via an Excel spreadsheet.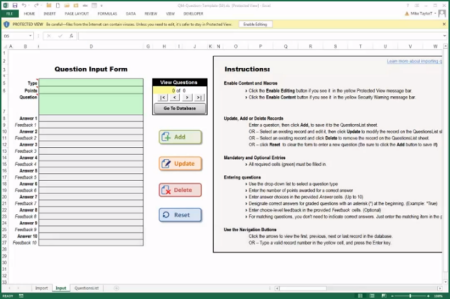 Mike Taylor created a SME-friendly template to make this all easier. All they do is complete the form and it populates the template. You can learn more here.
Free PowerPoint Template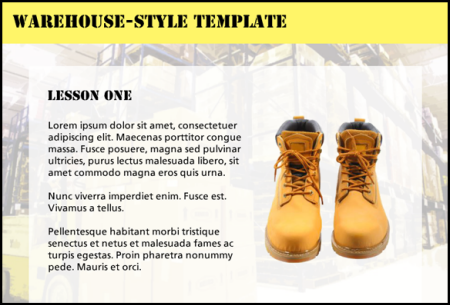 Nicole Legault shares a free PowerPoint template and tips on how to create your own.
Animated Templates for Screencast Videos
Mike Enders offers tips on how to use PowerPoint to create animated templates for your screencast videos. He shares these tips from the perspective of a flipped classroom, but they could just as easily be applied to any screencast training video.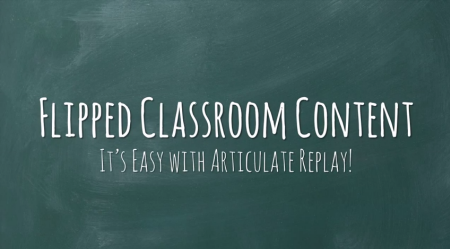 Click here to see an example of the video.
He also has some tips on using royalty-free audio and a free Google web font. Good stuff. You can download two animated starter templates: blurred background or and chalkboard.
Create a Custom Quiz Feedback Slide
David Anderson shows how to jazz up your quiz feedback with a custom results slide. In his example he uses a gauged meter.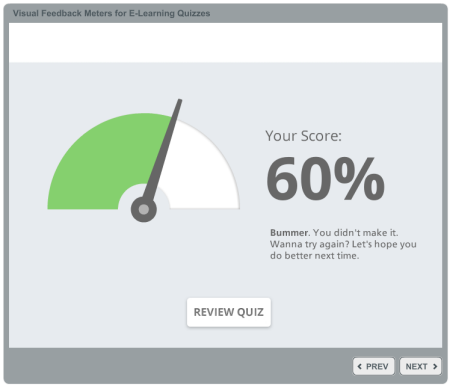 Click here to view the example.
You can download the free template and learn more about how to build your own.
Free Tabs Interaction Template
A recent weekly challenge asked you to build a tabs interaction. David built the one below.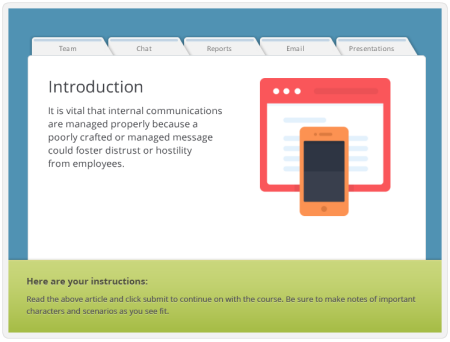 Click here to view the tabs interaction.
In this post he shares the free template and explains how to build a tabs interaction.
Not a bad way to close out the year. Hope you all have a great 2014!
---
Post written by Tom Kuhlmann
---
Download your free 46-page ebook:
The Insider's Guide to Becoming a Rapid E-Learning Pro
The post Close Out the Year with These Free E-Learning Templates appeared first on The Rapid eLearning Blog.