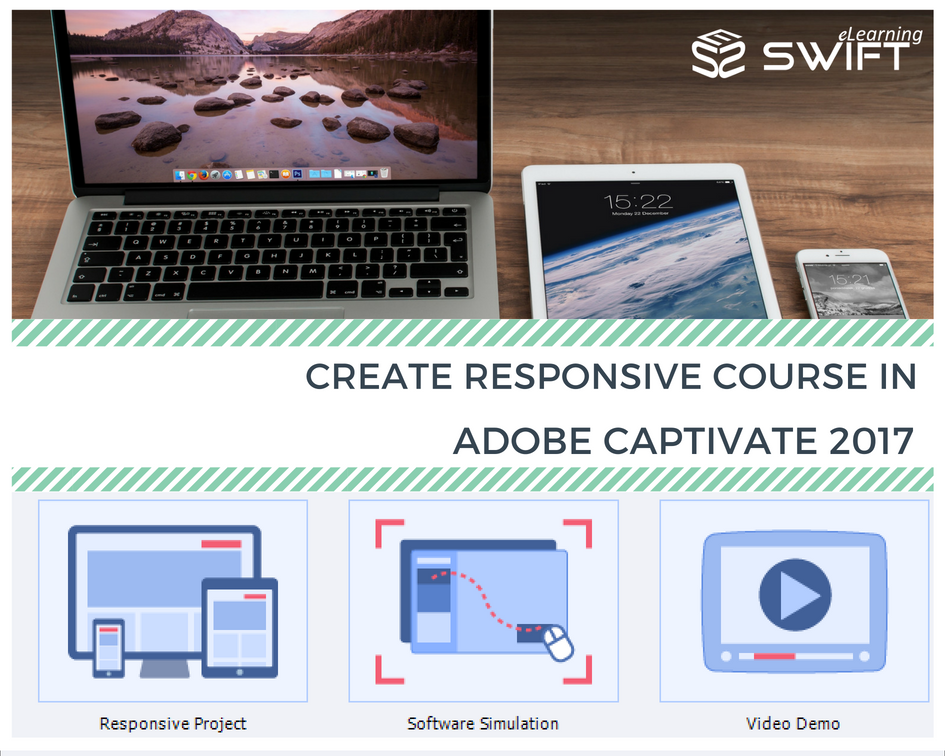 In this blog, we are going to see how to create responsive simulations using Adobe Captivate 2017.
In general, simulation can be created in three ways. They are:
Demo – In this mode, user can view the simulation like a video without the need to interact.
Training – In this mode, user can interact with the project as well as it will be directing the user using dialog boxes with respect to the steps derived by the developer
Assessment – It allows user to click the mouse at the appropriate areas, type in information into various fields and click on fields or buttons to submit the content without any hints/dialog box.
For instance, let us record the steps to create responsive simulations in Adobe captivate 2017 demo mode. To do so, you need to follow the steps below:
First, select Responsive Project from the available options in captivate.
Now, click on Slides option below the file tab and choose Software simulationfrom the drop down menu.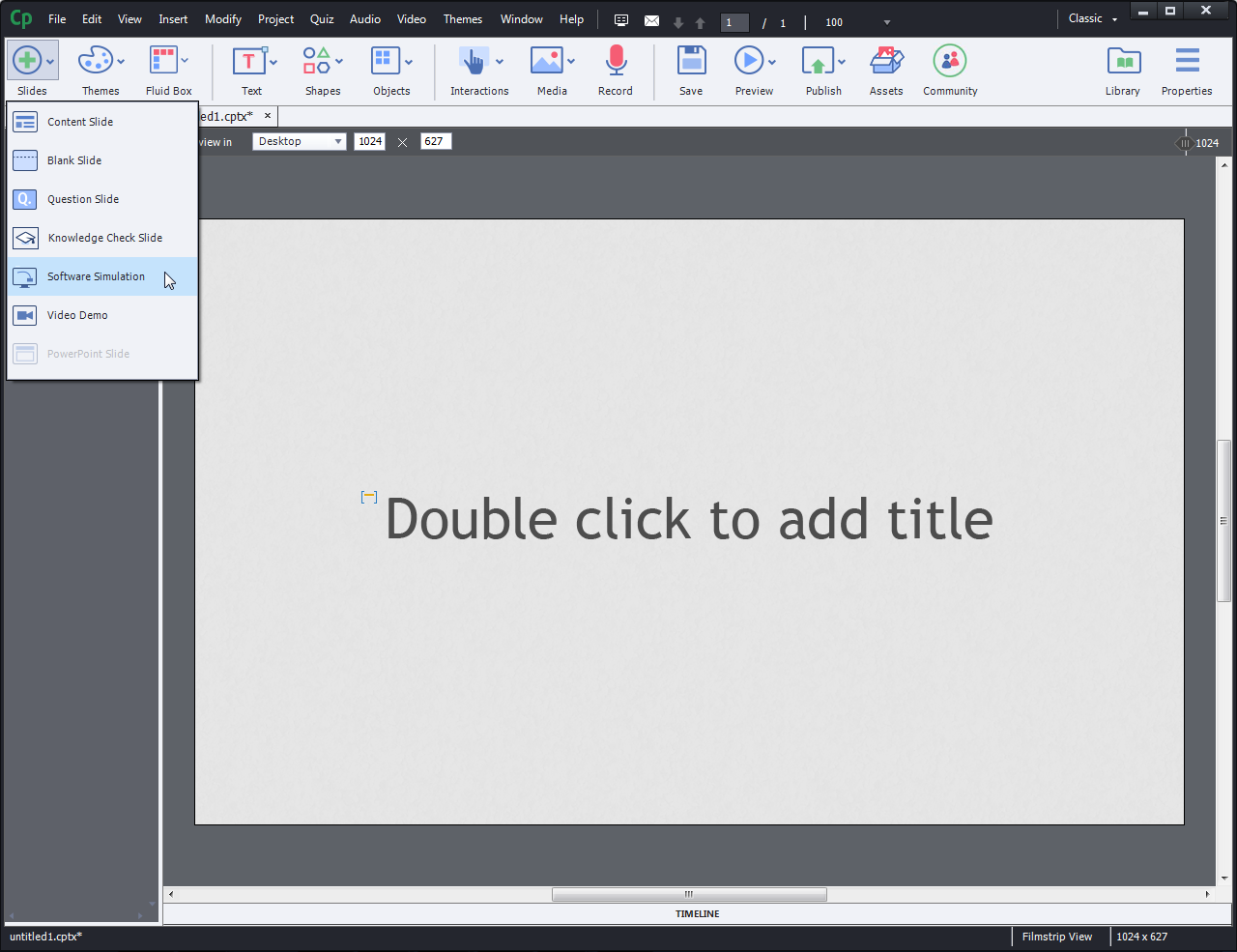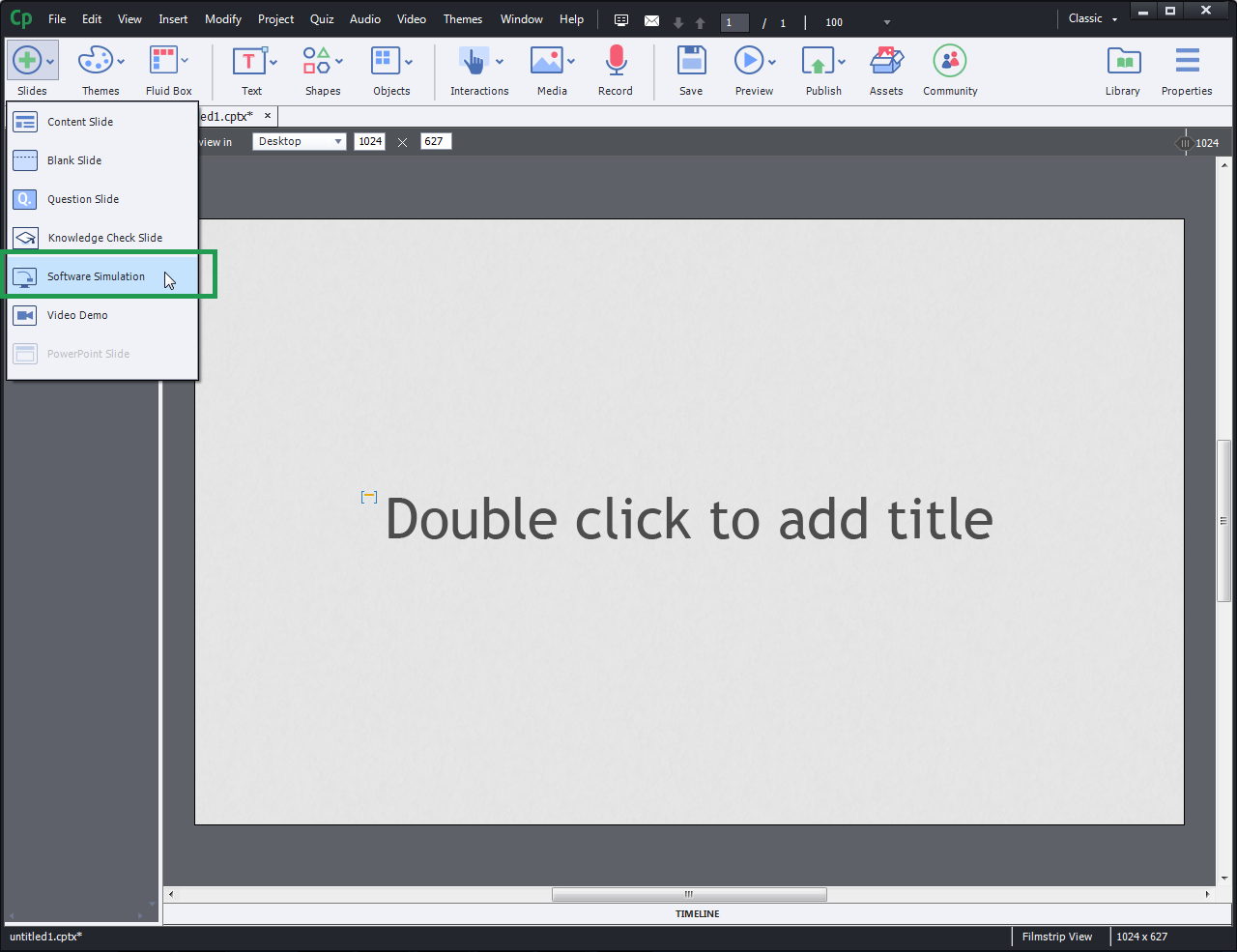 Next, select the slide form where you need to insert this simulation.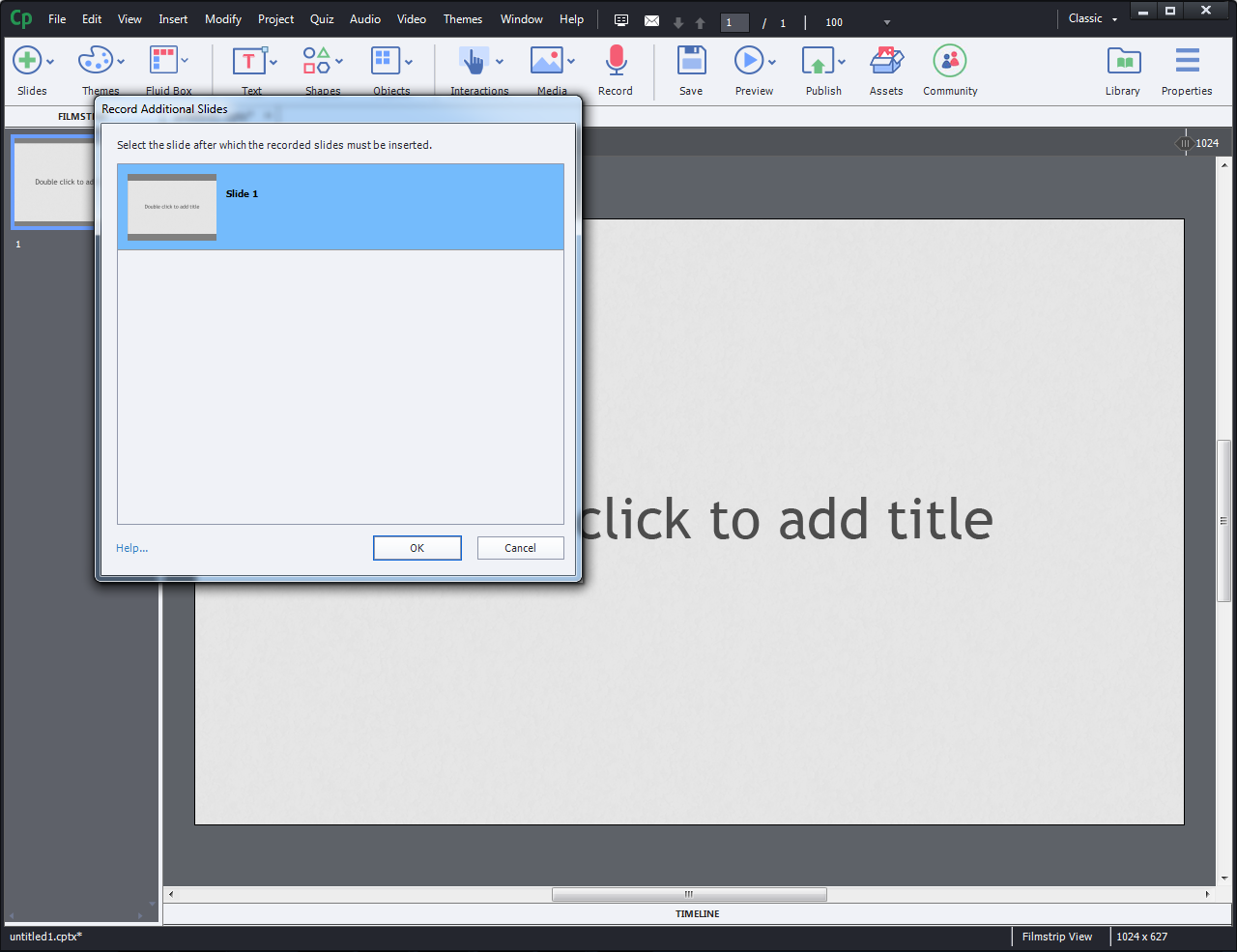 This will open a Record dialog box.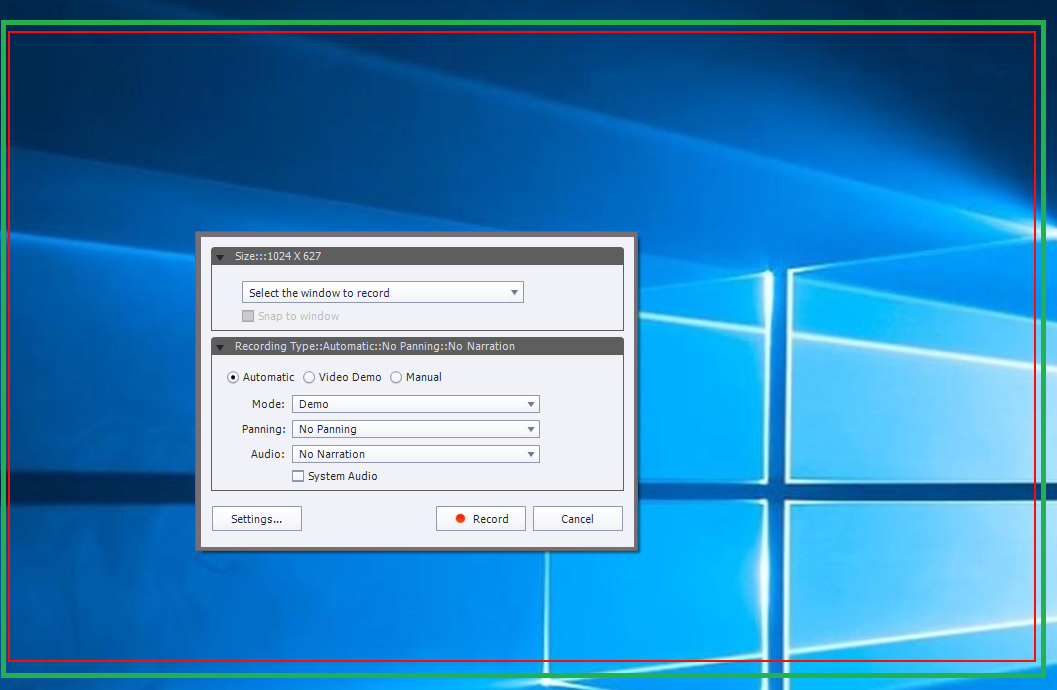 There you need to select the Microsoft word presentation from the select to window to record drop down menu.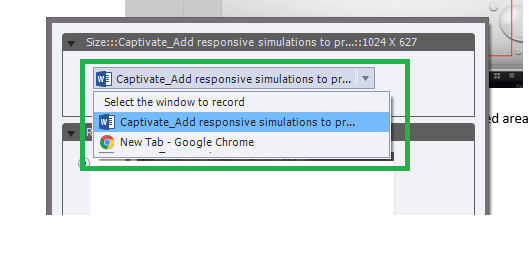 Next, check the box Snap to window to toggle it to the desired area.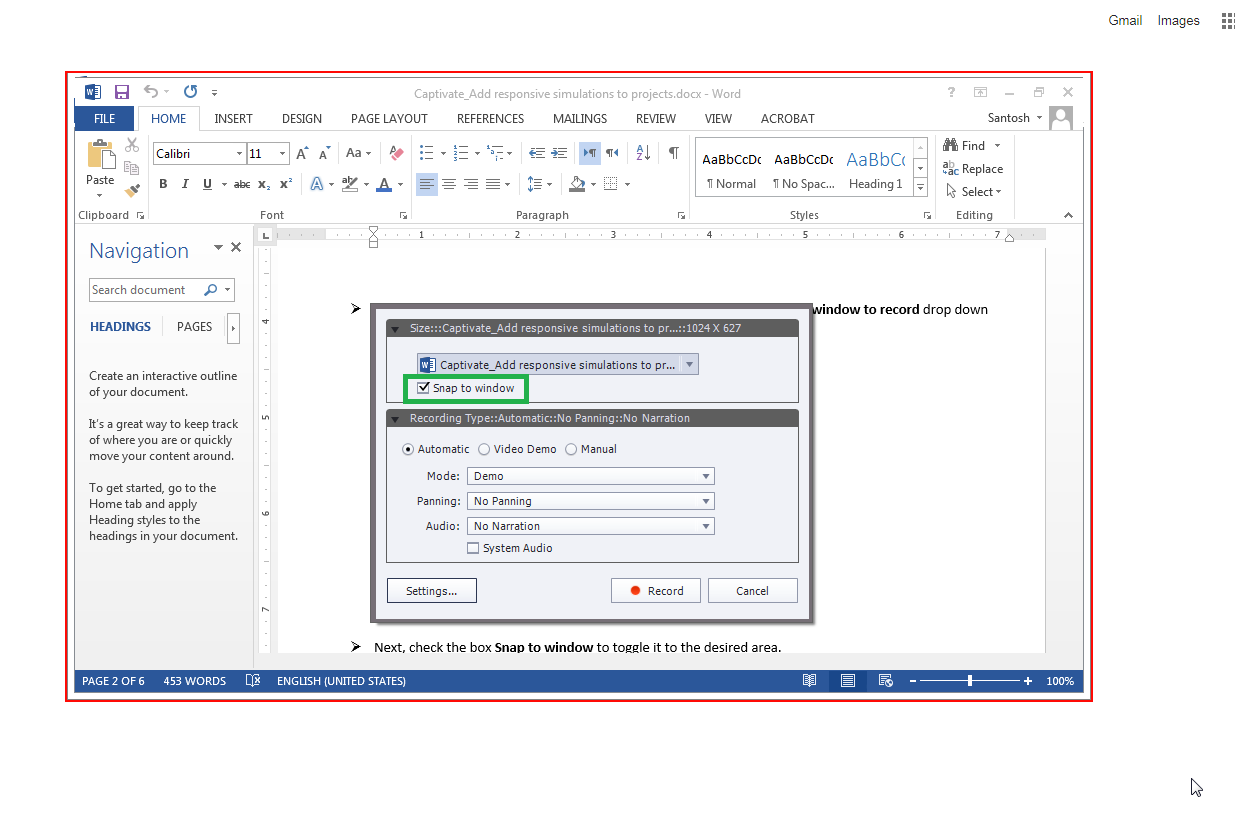 Now, select the mode as Demo mode and click Record button to start your recording.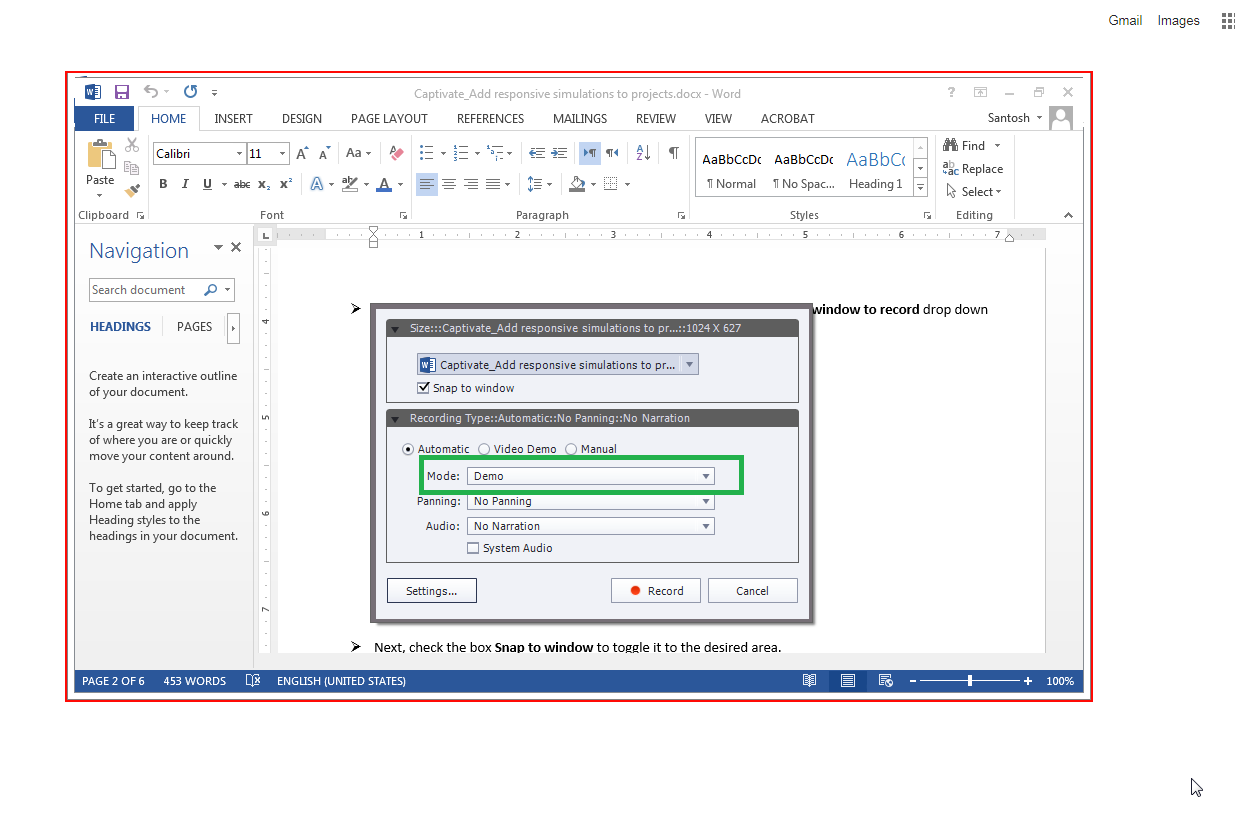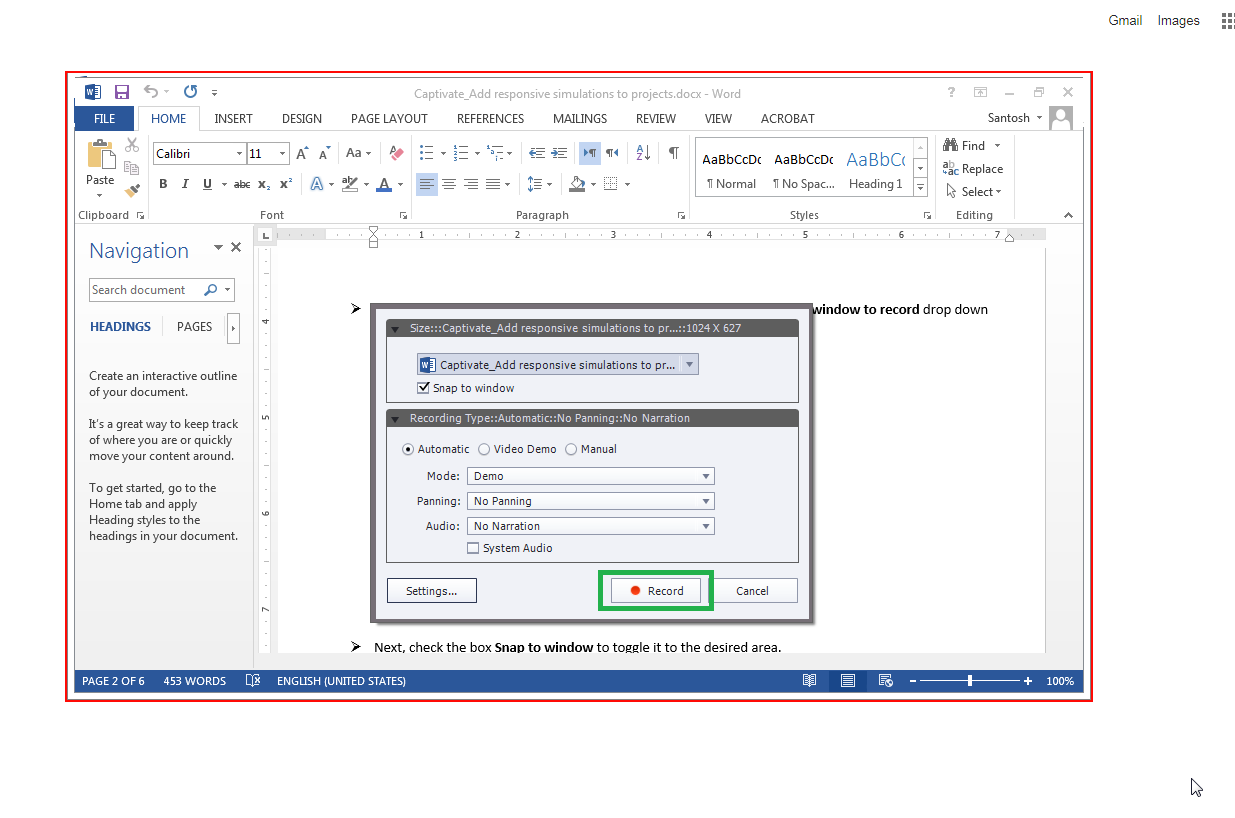 After counter count downs to 1, automatically your Microsoft Word comes to the foreground.
You can make your own steps by clicking on to the project.
The post Adobe Captivate 2017: Creating Responsive Simulations appeared first on eLearning.